Marvel Summer of Super Heroes may now be well under way in Walt Disney Studios Park but it is only phase 1 in a Marvel project for Disneyland Paris, one grand and promising enough to rival that of the Marvel Cinematic Universe. Once complete, superhero lovers should be able to have the ultimate holiday based around Earth's Mightiest Heroes and their super friends with an fully dedicated Marvel land in the Studios park. Marvel Summer may be a temporary addition to the resort's second gate, but it's legacy will last and so too may some of its features.
Before Iron Man and Star-Lord can make permanent residency in DLP however, there's another Marvel project to be completed. Announced last year, the updating refurbishment of Hotel New York is to be the most extensive and boldest yet of any of the on-site hotels, with the entire theme to change from a generic but charming Big Apple and into an appreciation of the comic book giants. Hotel New York will close in the latter part of this year to open in 2020 as Hotel New York – The Art of Marvel with a fresh, modern and sleek look that wouldn't look too out of place in a S.H.I.E.L.D. facility or Tony Stark penthouse.
These interior concepts we've have for quite a while now, but the outside has been somewhat of a mystery. For a while now fans have speculated as to what – if anything – will change to the exterior of Hotel New York. Will an Avengers logo get added somewhere to the hotel? Are we going to see a full facade change to better match the Marvel insides? Or will we merely get a clean up and be left with the simple but recognisable faux skyline of the early 90's?
The answer: not a lot, but enough to notice.
That is anyway, according to these concept art pieces that have been revealed as part of French permits law.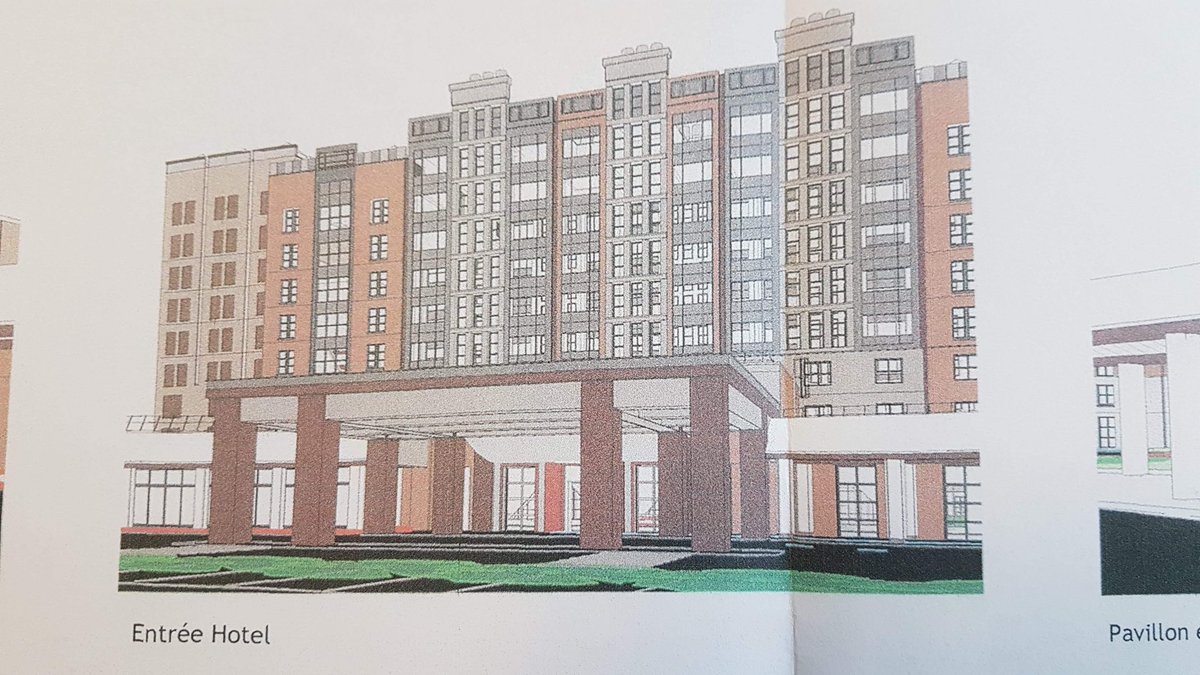 On first inspection things seem to look very similar, though the colour scheme will be noticeably different to those familiar with the hotel. Gone is the well known red from the building's central towers and in is a more modern and sleeker silver.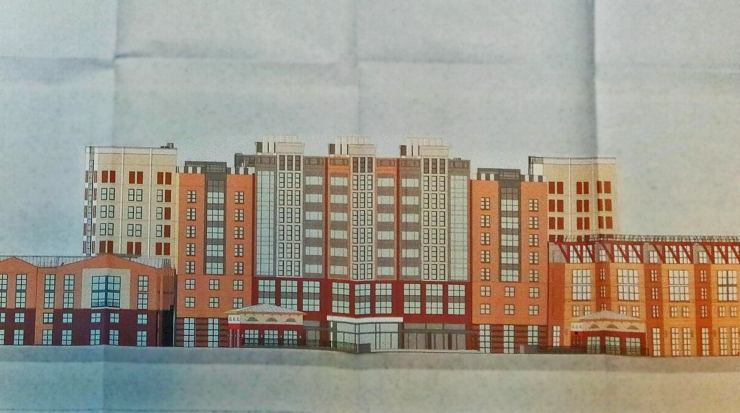 It's certainly not the more inspired paintjob Disney has ever done. Hotel New York was never my favourite hotel of the resort but the look has become a distinctive part of the Disneyland Paris skyline so I will, in my own way, miss the loud colours and cartoonish theming of the hotel's exterior. That said I can totally understand the direction they are aiming to go with these changes and it's change into a Marvel inspired hotel. Although comic books are usually not the most serious of medias, the Marvel Cinematic Universe (MCU) does operate under semi believability so it makes sense for New York to receive a more grounded colour scheme.
The closer you look at the new exterior concept art, the more you see that little changes appear to be lurking all around the future Art of Marvel hotel.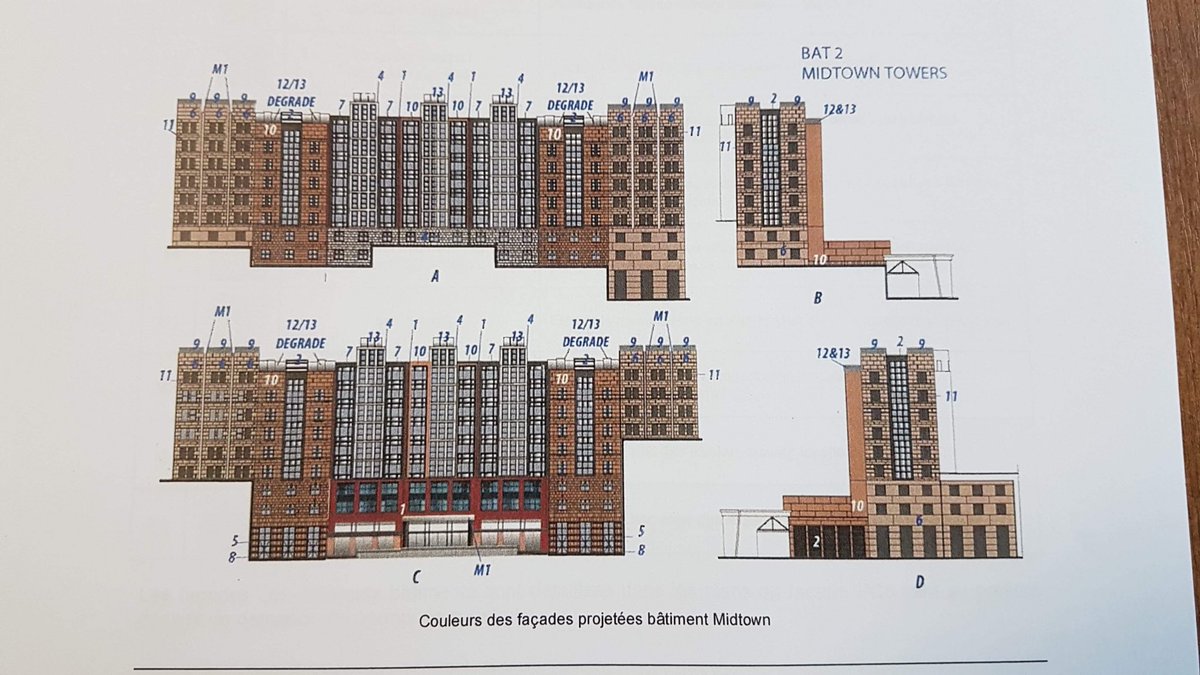 The pyramid roof-placings are gone in favour of simpler (and more authentic) rectangular shapes. It's unknown at this stage if these will serve a practical use or merely just there for theming. Gone too is the triangular window framing that welcomes those from the rear side and invites visitors out towards Lake Disney.
Easily the biggest change however is the complete redesign of the Central Park area to, well, a park! Mostly used throughout the year as a kidding quad go-kart ring, it seems this cheap money making trap will be axed altogether for a lovely open area for guests to rest and enjoy the summer weather in. No idea just yet what this means for the winter season and the ice rink that regularly comes into play at Hotel New York. Will it too become a relic of the hotel's history?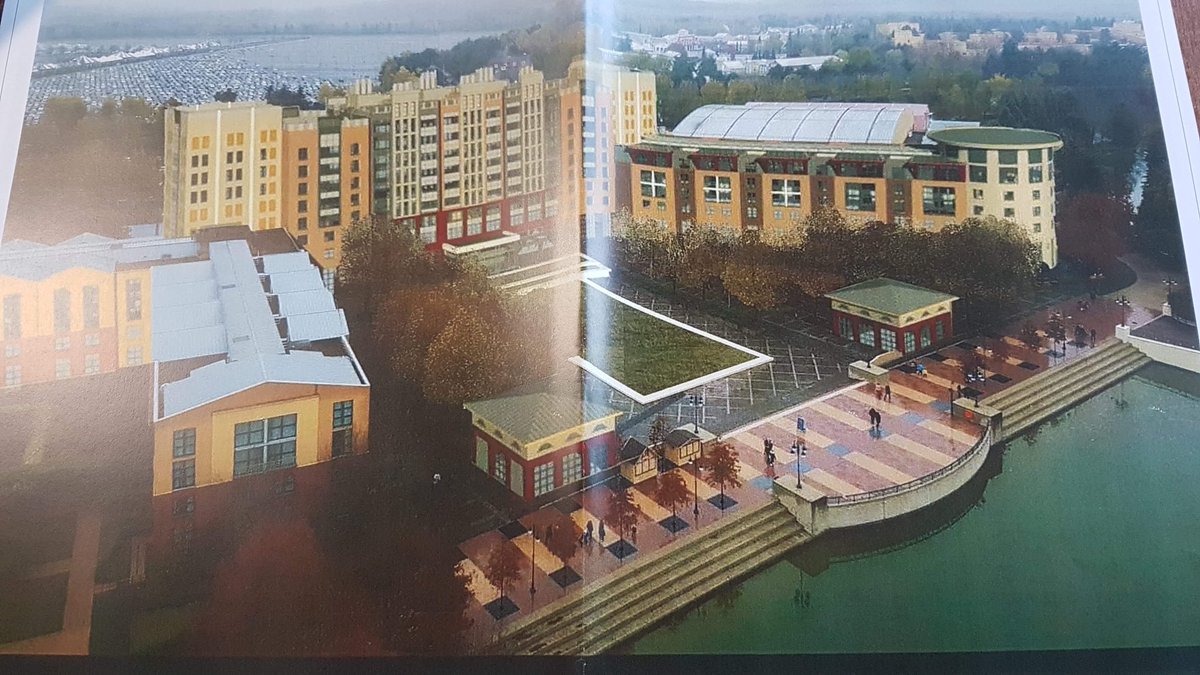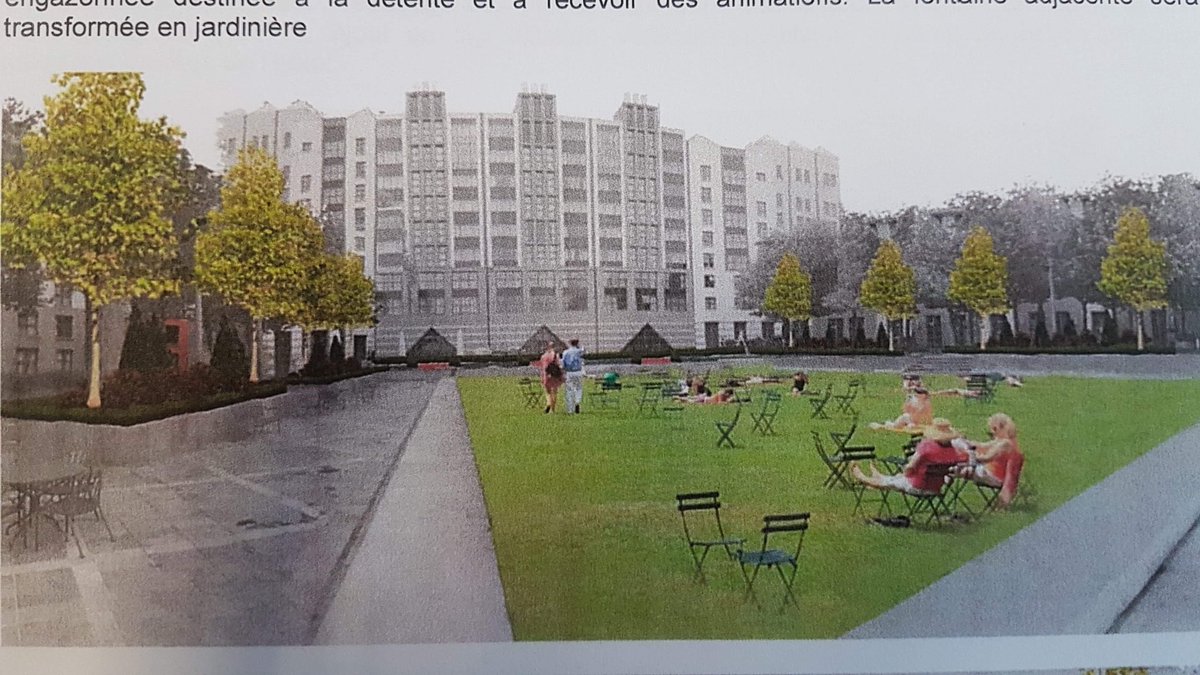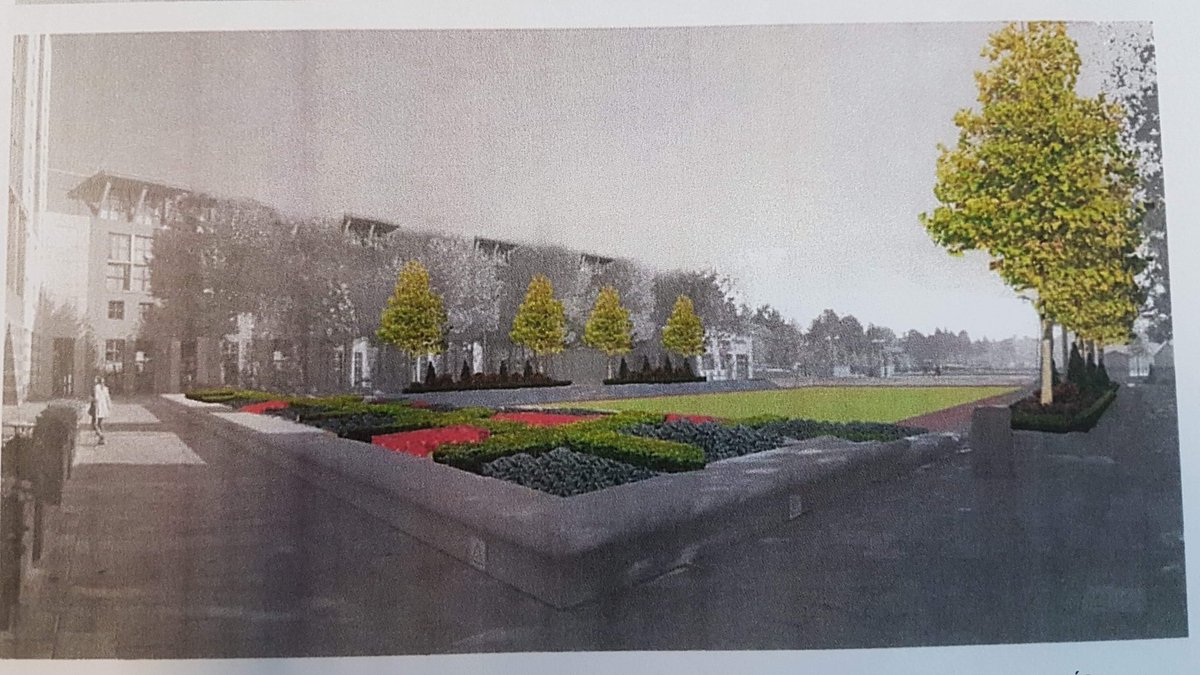 Other changes are more minor but include a new baggage area and new pool changing rooms. They may not be the most exciting of changes but certainly practical that many guests will no doubt benefit from being brought into the 21st century.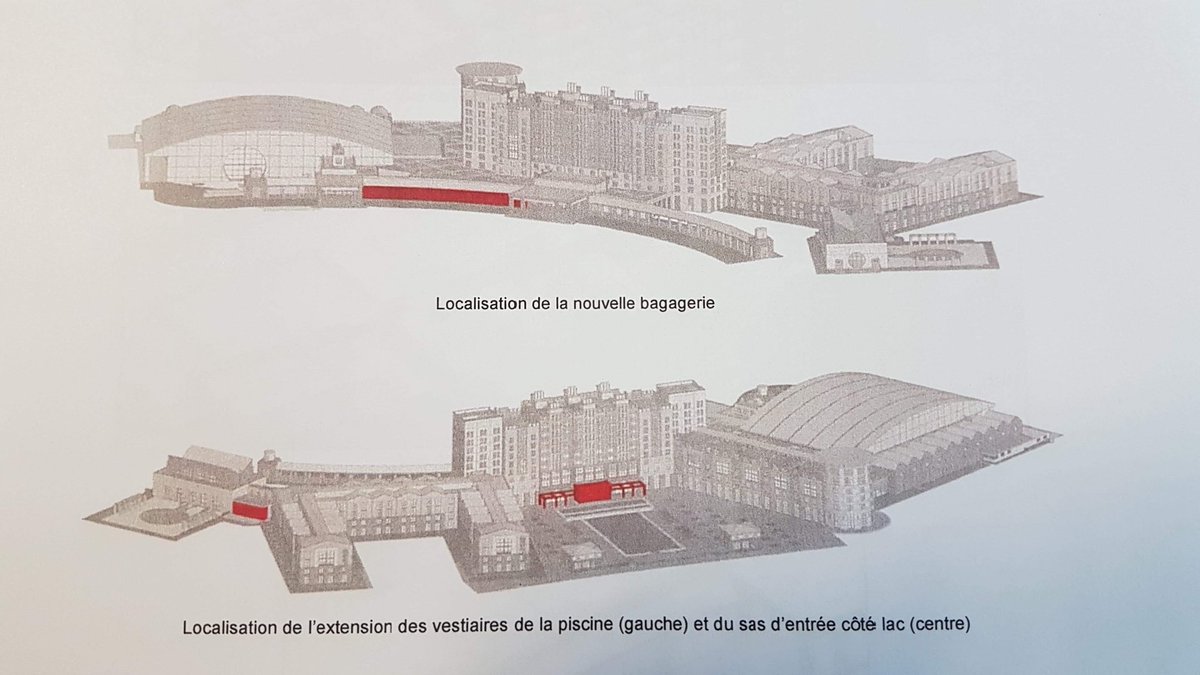 This all seems very positive to me overall. The colour scheme may not be the most exciting of changes for the premium Disney Hotel but does seem fitting with the aesthetic of the Marvel MCU movies and TV shows. The most exciting inclusion is certainly the park addition which I have no doubt will look very nice alongside Lake Disney on a summer's day. With the New York inspiration set to stay in a vague form at least to the Art of Marvel theme, perhaps we can someday see more Marvel touches or even characters pop-up outside and inside the hotel.
What do you think of these concepts for the upcoming Marvel retheme of Hotel New York? Are you excited at the prospect of Marvel coming to the hotel and hoping to stay there once it comes in? I'd love to hear your thoughts in the comments below and on Twitter!
Credit to both DLPWelcome and ED92 for the concept art images.