Phantom Manor will have its story completely changed in a major element of its extensive refurb, with the attraction officially confirmed to re-open on Friday 3rd May 2019.
The announcement was made at the InsidEars 1st Anniversary Party where Disney Imagineer and lead on the refurbishment Tom Fitzgerald revealed crucial new story components that will see the original tale of the attraction abandoned.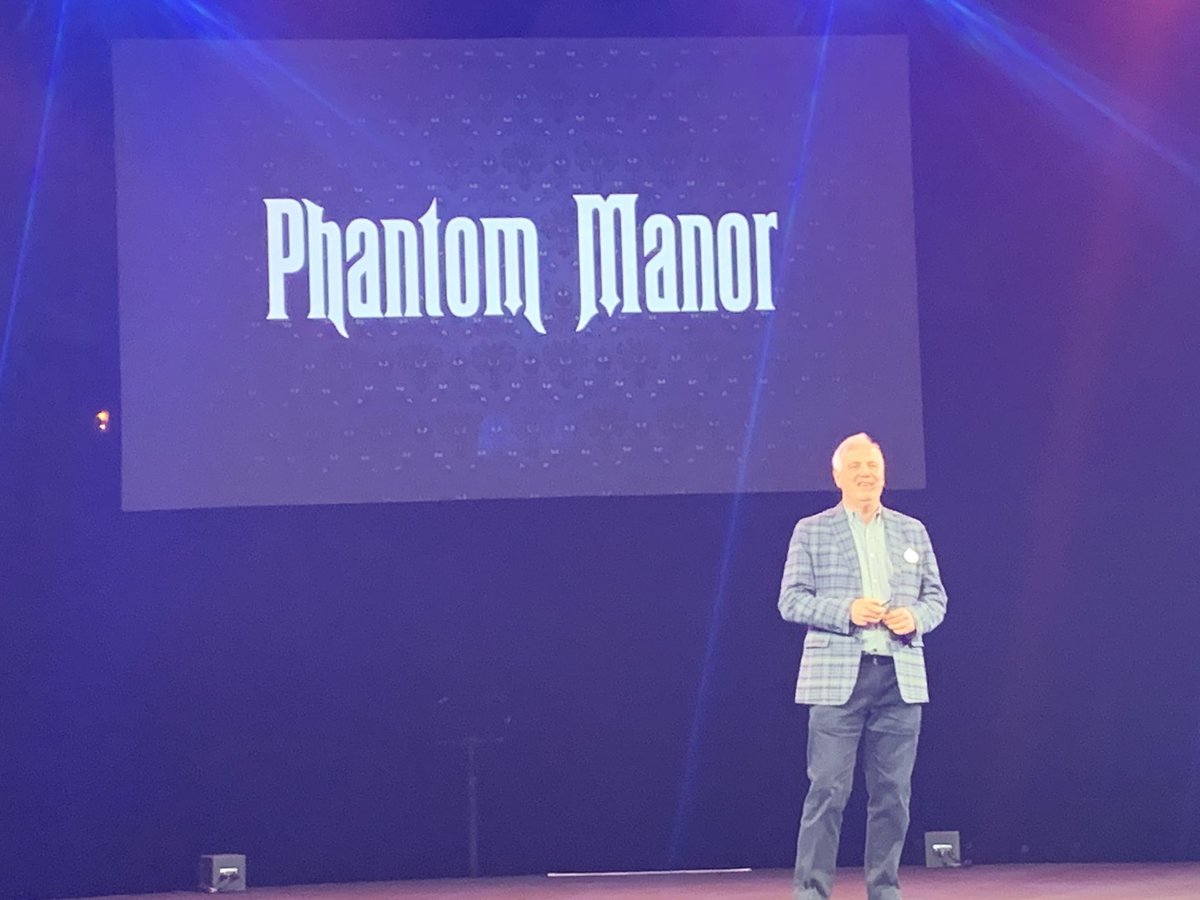 In this updated version of Phantom Manor's story, Melanie is no longer engaged to be married but instead the maiden of several suitors. These suitors will be depicted meeting untimely demises within the Manor's famous stretching room. These will replace the original artwork of Melanie and her former fiance.
Confirmed by Fitzgerald at the evening event, this new version of Phantom Manor's story will no longer leave the Phantom's identity a mystery. Instead it has been categorically revealed that the iconic antagonist of the attraction will be Henry Ravenswood. The father of Melanie.
In addition, the attraction's post-show scenes will now include two new elements to this second iteration of the Phantom Manor story. One of Melanie's new suitors will make another appearance in the Manor's final room. His rotting corpse hand continuing to offer the protagonists hand. Bizarrely, the second scene will feature Melanie herself as she desperately pleas to passing guests to "Marry me…"
Story elements aside, the InsidEars event also finally revealed an opening date for Phantom Manor. Coming in the form of this incredibly produced video, guests will once again be able to return to Ravenswood Manor on Friday, 3rd May.
Hurry back, hurry back… The ghosts of Phantom Manor are dying to see you again on May 3rd… ??? pic.twitter.com/B2UbXJsI7h

— Disneyland Paris EN (@DisneyParis_EN) April 12, 2019
Phantom Manor closed its doors back on 8th January 2018, meaning this renovation of the classic will overall take a whopping 16 months. This easily makes it one of the longest periods of downtime Disneyland Park has ever seen; rivaling that of Big Thunder Mountain in 2016. The dark ride was originally planned to open back in October before a delay pushed the refurbishment's completion back to this Spring.
Last year, the iconic Vincent Price spiel of yesteryear was confirmed to return during a panel at Disney FanDaze. The InsidEars event shed further light on this with confirmation that it will be a mixture of French and English narration within the attraction's beginning.
Other changes have also become visible from the outside of the attraction. A brand new Frontierland character meet & greet location was established during the Halloween season with Jack Skeleton debuting the new venue. The area has since been permanently used by Mickey Mouse sporting a Phantom Manor inspired outfit. Although not officially, signs of Fast Pass coming to Phantom Manor have also been very apparent to eagle-eyed fans.
Are you excited for Phantom Manor's long awaited return? What are you thoughts on the story changes to the iconic attraction? I'd really like to hear your thoughts over on Twitter.